Whole wheat flour, Enriched white wheat flour, Powdered rice protein, Oats flour, Sugar, Powdered pea protein, Baking powder, Sodium bicarbonate, Natural aroma, Salt.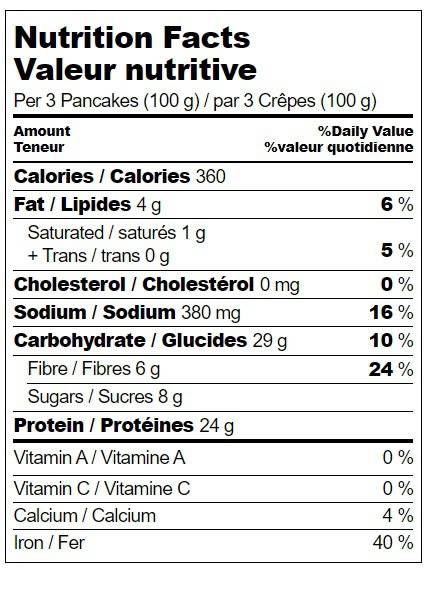 Contains: Wheat, Oat
May contain: nuts, sesame & soy.
Combine 1/2 cup mix with 1/2 cup of cold water or milk mix until well blended.

Pour batter into the lightly greased, pre-heated griddle.

Cook until no more bubbles are forming in the center and the edges look dry (about 3 minutes).

Flip and cook until golden brown.

Follow the pancake instructions

Cook according to your waffle iron instructions.